OUR MISSION IS TO HARNESS OUR CREATIVITY INTO A VIABLE SOLUTION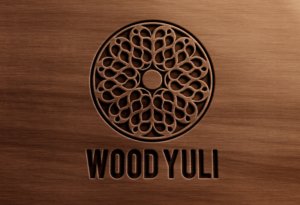 Yu Li Wood Trading have more than 9 years of experience in wood industry.
We are not just professional at customized teak, suar, torreya nuciffera, african timber slap table etc, we are also a parquet flooring specialist.
We are a well known solid timber suppliers for many years. There are many timber spicies such as teak, american walnut, american oak, chengal, balau, kapur, nyatoh, Ipe, golden teak, ash and many more.
Any timber problem its possible to find at Yu Li Wood. We are happy to help you solve the problem.
If interested, contact us at 98576862(Micheal). Or email to sales@woodyuli.com. Visit our website at www.woodyuli.com.
Yu Li Wood is a company which primarily sells selected wood products for your home, your kitchen, and your personal style, hence accessories, but which also harbors the ambition to provide education about wood as a raw material. At www.woodyuli.com , you can buy wood products such as different jewelry and cutting boards, but also find out more about the wood materials in these products and why wood is a good choice of material.
The line of products can be described as an exciting mix of selected high quality wood products which offer a natural and warm atmosphere. There is a wide range of products between modern and retro styles. There are products which are exclusive and completely unique, but also pure craft items. I have tried to represent these products through text and images. If you have questions, please do not hesitate to get in touch with sales@woodyuli.com . If you happen to be in Singapore, you are very welcome to stop by and have a closer look at the products in my showroom at 71 Woodlands Ave 10 #01-04, or at my factory: 55 Sungei Kadut Drive Singapore 729563.
Yu Li Wood Trading is in part a retailer of selected, primarily Nordic, wood products which have been chosen carefully in order to offer a great line of products. In addition, Yu Li Wood also designs and makes products of its own.
The Right Tools. The Right Solution.
Yu Li Wood Create Beautiful Design, Customized for any use, And Lifetime Warranty! Beautiful Design
Images tell a story, share a feeling and reveal information to your viewer.
Images Tell A Story
Rest assure we will incorporate beautiful design into your project so it stands out to the world.
Customized
Our intuitive options allow you to quickly and easily customize your web site.
Interfaces Matter
Options are useless without a clear understanding of what they do. We include intuitive, easy to use options.
Lifetime Warranty
No matter what wood, rest assure your design will look amazing.
Looks Amazing
Your content matters most, and needs to be accessible anywhere, anytime. This happens with our framework.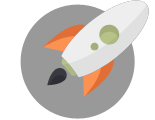 We're Here To Help Your Home Elegant!
Through Creative Ideas, Innovation & Sheer Determination