HIGH PRESSURE PRESERVATIVE TREATMENT PROCESS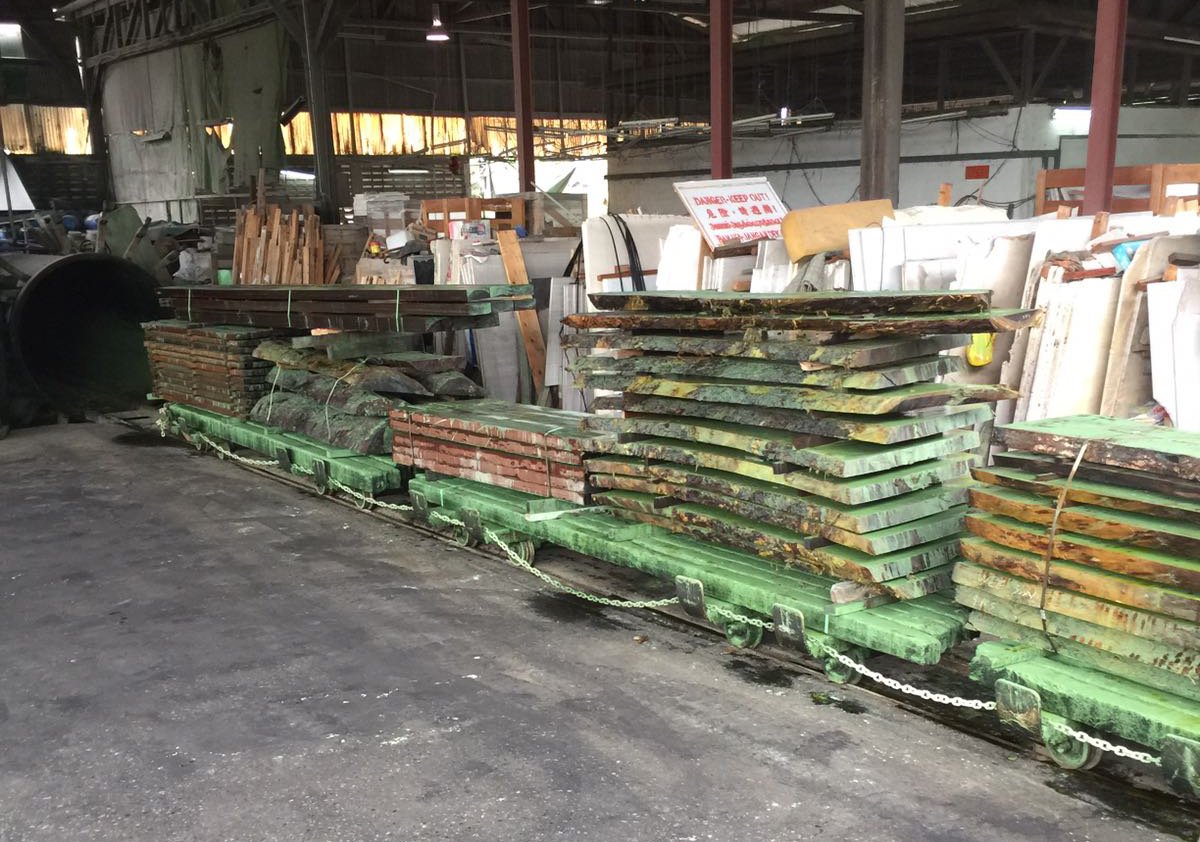 All our buildings are manufactured using the latest generation Tanalised E pressure treatment.TANALISED E pressure treated timber has been high pressure impregnated with TANALITH E preservative, a waterborne product based on copper triazole technology. TANALISED E pressure treated timber is usually specified for both in and out of ground contact applications where there is a medium to high risk of decay or insect attack. TANALISED E pressure treated timber has a natural green colouration.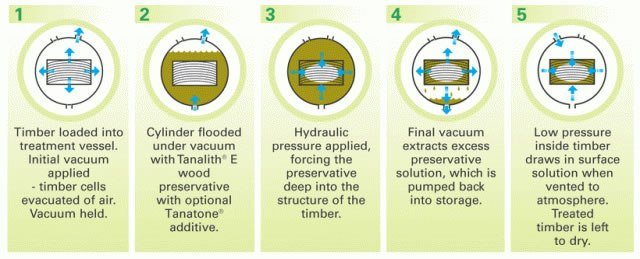 Tanalised Treatment
Tanalised timber has been impregnated with a preservative solution under high vacuum pressure in an industrial vessel. This treatment process ensures deep penetration into the timber cells, for a longer-lasting protective result against fungal decay and insect attack than the application of a surface coating.
Pressure-treated timber is leach resistant, ensuring a long and trouble-free service life in a wide range of conditions, and assured performance in sensitive environment such as infected wood indoor and outdoor. Desired service lives range from 60 years for internal timbers and 30 years for external timbers. Tanalised timber treatments are done in Singapore with certification for a peace of mind and export clearance.
100% Safe for toddler and children use!
After treatment, we will air dry all our Solid Wood slabs for a couple of years before manufacture and varnish. This is to allow all Solid Wood slabs to set the wood movement, fully dry, swell and shrink. We will also apply non-toxic imported Italy water based coating (Singapore Greenlabel) to protect from liquid penetration and slight heat.
Our Suar Wood slabs are from South America and all other kind of Solid Wood slabs that we have are from Africa, Japan, Myanmar and locally. All our Solid Wood table top are handcrafted locally and Made in Singapore.
If you would like to visit our woodworking factory or warehouse in Singapore, call us for an appointment. We are able to manufacture and deliver within 7 days after confirmation.